Customer Reviews for A-Line Roofing, Inc in Anoka, MN
With years of experience, we provide reliable and quality roof replacement solutions to residential and commercial properties. Whether you need a roof repair or a full roof replacement, we can help you.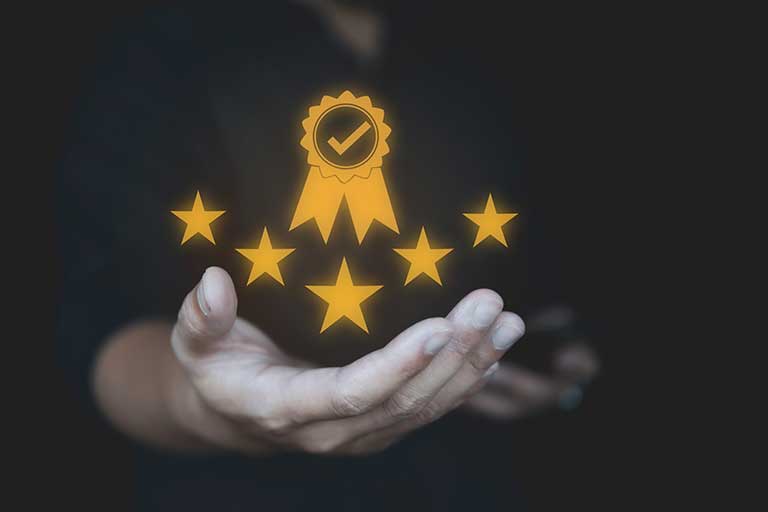 Here are some reviews from our satisfied customers:
"A-Line Roofing, Inc recently replaced my roof, and they did an excellent job. The crew arrived on time and worked efficiently to complete the job quickly. They were respectful of my property and left my yard clean and tidy when they were done. I highly recommend A-Line Roofing for any roofing needs!" – Sarah
"I had a great experience withA-Line Roofing, Inc. The team was knowledgeable and professional, and they did a fantastic job on my roof replacement. I appreciated their attention to detail and their commitment to making sure I was happy with the final result. Thanks, A-Line Roofing!" – Mark
"I was very impressed with the work A-Line Roofing, Inc did on my roof. They were prompt, efficient, and courteous. They explained the process to me and kept me updated throughout the project. I would definitely recommend A-Line Roofing, Inc to anyone looking for quality roofing services." – Rachel
Expert Roofing Services for Your Home or Business
We are a locally-owned and operated company that specializes in providing roofing services in and around Anoka, MN. We offer a wide range of services, including roof repair, roof replacement, and roof installation. Our team of experts uses only the best materials and equipment to ensure your roof is built to last.
We understand that your roof is one of the most important investments you'll make in your home or business. That's why we strive to provide excellent customer service and quality workmanship with every project they undertake. We take pride in our work and stand behind it with a warranty.
Contact A-Line Roofing, Inc Today
Don't let a damaged roof compromise the safety of your home or business. Contact us today to schedule a consultation. Our team of experts will assess your roof and provide you with a detailed quote for the services you need. You can reach us at (763) 422-9944.
Average Review Rating
Average Rating: 5
Total Reviews: 14
List Of Reviews
By:
Shannon Abrahamson
on
A-Line Roofing, Inc
Amazing crew, great clean up, project finished earlier then expected. Highly recommend 5 ⭐️ rating
By:
Todd and Lisa Peterson
on
A-Line Roofing, Inc
Rod is prompt with inspection and quoting. His recommended shingle style and color was a perfect fit for our home and his crew worked well to get the job done in a short amount of time. Rob followed up with an inspection of the work performed and was quick to address the short list of follow ups needed to complete the work to our satisfaction.
By:
Joe Talbot
on
A-Line Roofing, Inc
Rod did a great job helping me get my roof and gutters fixed after some wind blew a tree on my house. He takes great pride in his job and it shows!
By:
Shawn Marie Foldoe
on
A-Line Roofing, Inc
Great work replacing porch skylight. Also quick response to an emergency quick fix needed until skylight could be repaired. Thank you!
By:
Paul Ingebritson
on
A-Line Roofing, Inc
WE use Aline roofing to do all roof repairs for Aztec Estates Townhouse Associations. Rod does sn excellent job with fair prices. Paul Ingebritson
By:
tim talbot
on
A-Line Roofing, Inc
A-Line Roofing did a very good job replacing my hail damaged roof. I highly recommend them for any roof installation or repair. Thanks, Rod..
By:
Janice Axt
on
A-Line Roofing, Inc
Rod has been serving the community for over 20 years. He is Hands-On and will take care of all of your Roofing needs. He also specializes in skylight repair and replacement. I would highly recommend giving him a call.
By:
Daniel Imhoff
on
A-Line Roofing, Inc
Rod and his crew did a fantastic job replacing my hail damaged roof and 7 skylights. The crew worked from sunrise to sunset and some days more! They kept my property spotless by cleaning continually and daily. They were all very professional and responsive to my questions and requests for anything. I'd have them back out in a heartbeat to do another roof. Thanks to all of them!
By:
Donna Matson
on
A-Line Roofing, Inc
This is a great company truly cares about your home. Rod came out evaluated the damages and got me a price the same day. Within a week his crew was out there and installed my new roof. Very thorough, cleaned up the job area, house looked amazing. A-Line Roofing followed up that same day to make sure we were happy with the work completed. I would recommend this company they will get the job done and get it done right!! And FAST
By:
Matt Koller
on
A-Line Roofing, Inc
Great work. We needed a one-off type of job that no one else would really consider. They were very good at working with us through several rain days to get the job done. Looks great and they went above and beyond taking care of some minor things while they were on the roof that I never would have known about. Would recommend.