Snow Removal Services in Anoka, MN
Winter weather in Anoka, MN, can be unpredictable, and when the snow starts falling, it's important to have a reliable snow removal service on hand to keep your property safe and accessible. At A-Line Roofing, Inc, we offer expert snow removal services to ensure your property stays clear of snow and ice all winter long.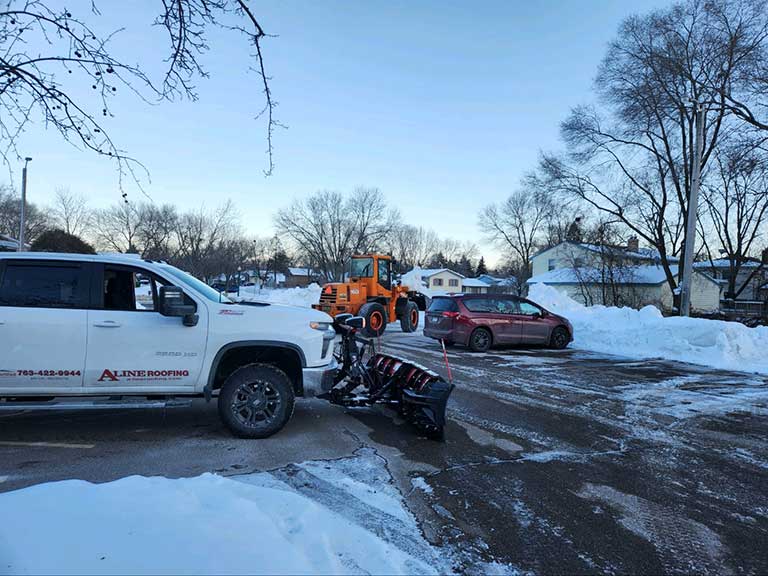 Our Snow Removal Services
Our team of experienced professionals has the knowledge and expertise to handle all of your snow removal needs. We offer a wide range of snow removal services, including:
Snow plowing
Shoveling and snow blowing
Sidewalk clearing and de-icing
Roof snow removal
Whether you need snow cleared from your residential driveway or your commercial parking lot, we have the tools and equipment to get the job done quickly and efficiently. Our team is dedicated to ensuring that your property remains safe and accessible throughout the winter months.

Our Expertise
At A-Line Roofing, Inc, we have been providing expert snow removal services to the Anoka, MN area for years. Our team is trained in the latest snow removal techniques and uses state-of-the-art equipment to ensure that your property is cleared of snow and ice quickly and efficiently.

We understand the unique challenges of snow removal in the Anoka, MN, area, and we have the expertise to handle even the toughest snow removal jobs. Our team is committed to providing exceptional service and quality workmanship, and we take pride in our ability to deliver outstanding results for our customers.

Contact Us for Snow Removal Services
If you need reliable and expert snow removal services in Anoka, MN, look no further than A-Line Roofing, Inc. We are committed to providing top-quality snow removal services that meet the unique needs of our customers.

Don't let the snow and ice prevent you from enjoying your property this winter. Contact us today at (763) 422-9944 to schedule your snow removal services and ensure your property remains safe and accessible all winter long.