Customer Reviews for A-Line Roofing, Inc in Anoka, MN
With years of experience, we provide reliable and quality roof replacement solutions to residential and commercial properties. Whether you need a roof repair or a full roof replacement, we can help you.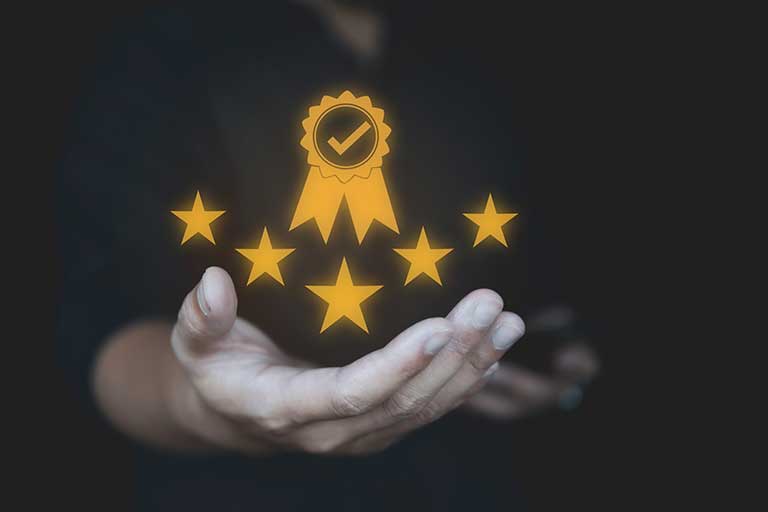 Here are some reviews from our satisfied customers:
"A-Line Roofing, Inc recently replaced my roof, and they did an excellent job. The crew arrived on time and worked efficiently to complete the job quickly. They were respectful of my property and left my yard clean and tidy when they were done. I highly recommend A-Line Roofing for any roofing needs!" – Sarah
"I had a great experience withA-Line Roofing, Inc. The team was knowledgeable and professional, and they did a fantastic job on my roof replacement. I appreciated their attention to detail and their commitment to making sure I was happy with the final result. Thanks, A-Line Roofing!" – Mark
"I was very impressed with the work A-Line Roofing, Inc did on my roof. They were prompt, efficient, and courteous. They explained the process to me and kept me updated throughout the project. I would definitely recommend A-Line Roofing, Inc to anyone looking for quality roofing services." – Rachel
Expert Roofing Services for Your Home or Business
We are a locally-owned and operated company that specializes in providing roofing services in and around Anoka, MN. We offer a wide range of services, including roof repair, roof replacement, and roof installation. Our team of experts uses only the best materials and equipment to ensure your roof is built to last.
We understand that your roof is one of the most important investments you'll make in your home or business. That's why we strive to provide excellent customer service and quality workmanship with every project they undertake. We take pride in our work and stand behind it with a warranty.
Contact A-Line Roofing, Inc Today
Don't let a damaged roof compromise the safety of your home or business. Contact us today to schedule a consultation. Our team of experts will assess your roof and provide you with a detailed quote for the services you need. You can reach us at (763) 422-9944.
Average Review Rating
Average Rating: 5
Total Reviews: 14
List Of Reviews
By:
K Hanson
on
A-Line Roofing, Inc
Great job, quality work by the crew at A-Line Roofing. Very satisfied with the installation, new vents, and excellent job cleaning up from removal of the old shingles.
By:
Ramona Anderson
on
A-Line Roofing, Inc
Rod and his crew arrived on time and completed the job in one day, as promised. The crew did a good job cleaning up all the debris from all of our landscaping. New roof looks great!
By:
Paul Zastrow
on
A-Line Roofing, Inc
Rod and his crew replaced our 20 year old roof in the Spring. He came over, inspected our roof, listened to our concerns and requirements for a new roof, gave us options and his recommendations. We agreed with his solution and trusted his expertise. It all worked out beautifully. We got a much improved new roof, both in quality of roofing, installation, and aesthetically with their nice touches of matching our vents with the roof color. All done in one day, on the day we had planned. Fair pricing, nice crew. They took care of all the clean up. 5 stars.
By:
Insurance Brokers of MN, Inc.
on
A-Line Roofing, Inc
Rod has done a few jobs for me personally and many clients over the years and has always exceeded been very professional does an excellent job and stands behind his work. We just finished a large office building and he was on site as his crew completed the job as promised in 2 days and exceeded my expectations it looks great! I highly recommend Rod at A-Line Roofing!